Wire Rolling Mill Stands
The new wire lamination line is composed of 8 rolling mills, complete with lubrication and water equipment. Integrated with control system.
Material
: Electro-welded steel.
Wire production Max. Dia.
28mm.
For a production line in Chile.
Rail Rolling Mill Stands
Rail rolling mill stands to be installed on existing operating lines. Machined in accordance to specifications. Assembled and tested at the factory, then installed onto the operating lines.
Material
: Cast steel.
Maximum dimension of the UIC railing
: 60mm.
For a production line in Italy.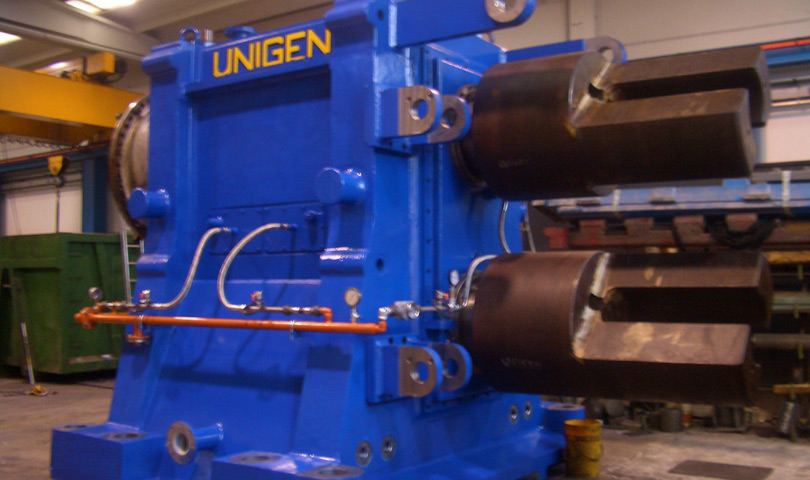 Power Splitter
Power splitter for pinion rolling mill stand, complete with double helical pinion, bearings and forced hydraulic lubrication.
Base material
: Cast steel halves, assembled together with through bolts.
Pinion material
: Cast steel, hardened and quenched.
Installed on a lamination line in Luxembourg.