February 2021 - the biggest press was presented
In February 2021, in the factory of the historic company Farina Presse in Lecco, "THE PRESS OF THE RECORD" was completed, a unique machine in the world in terms of size and performance (13 meters high - 1850 tons. Weight - 16,000 tons. Power).
Unigen Steel is so proud to be actively involved to this venture building the larges gears applied to the installation.
Farina Presse wanted to characterize this creation, destined to the German market, as completely Made in Italy performing all different components made by Italian companies. It was a hard job made during the year 2020 difficult for everyone but for this reason the final satisfaction was even better.

On this page we offer you some pictures of the imposing construction, with "our" gears in evidence and some newspaper articles that have highlighted the news.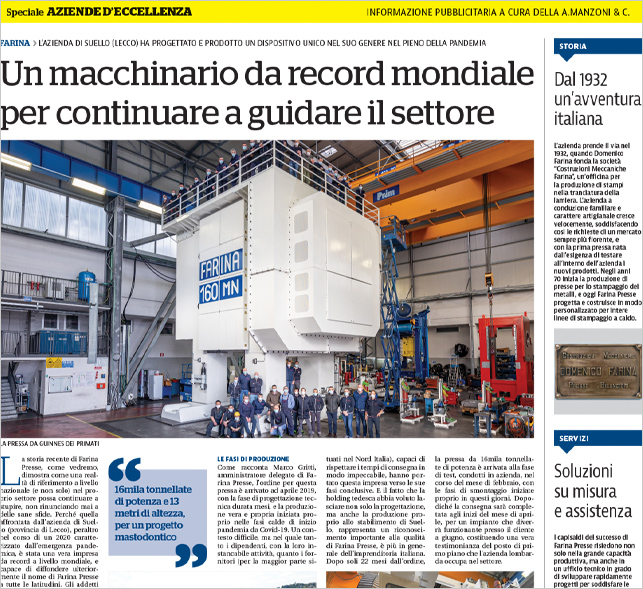 > view the article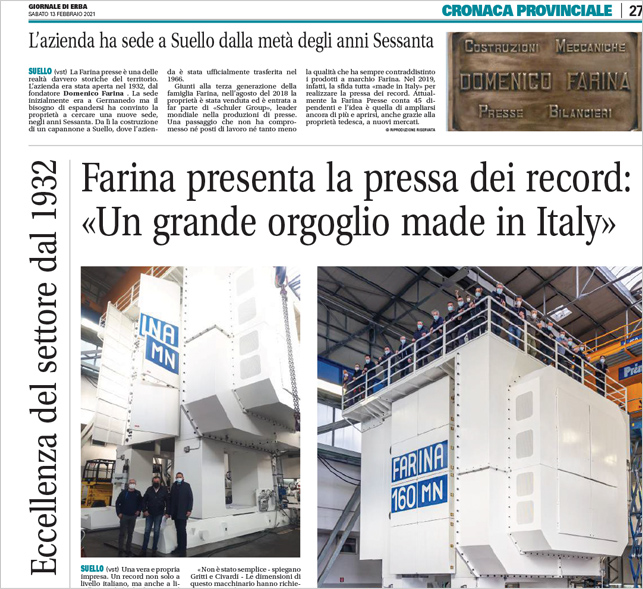 > view the article